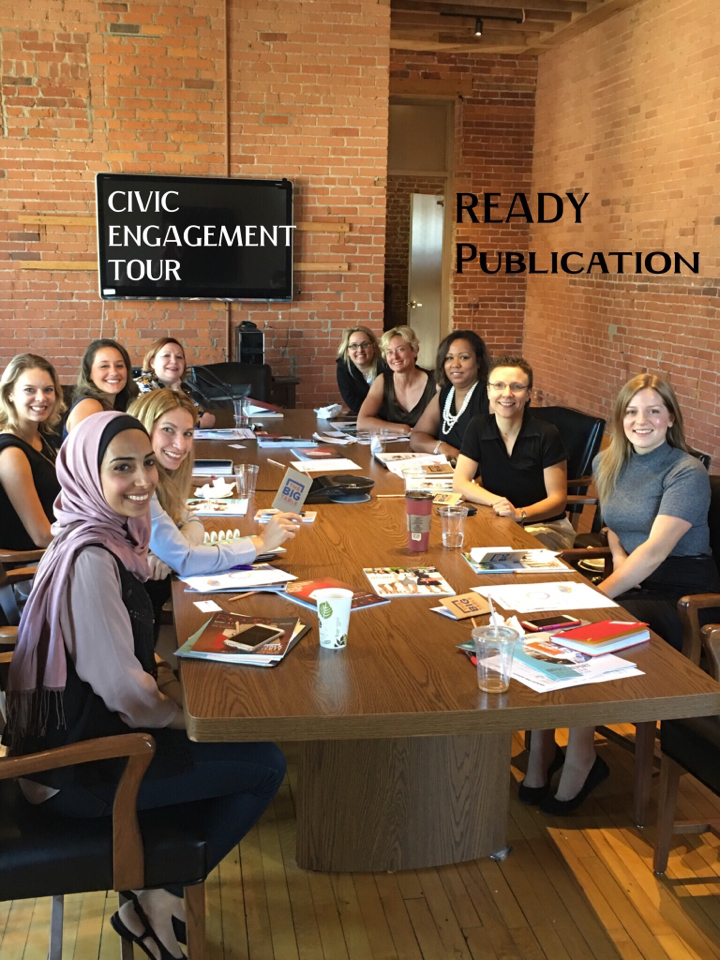 READY is coming to you! First stop in 2017…Cincinnati, Ohio!
Our purpose is small group focused. We are bringing 15- 25 women together to build a platform for women and girls to share their voices. There are four areas of focus during this 3 hour time period. 1) READY to Advocate, 2) READY to Engage, 3) READY to Serve, and 4) READY to Write. Join us at "The Table" as we wrestle together through common life situations and inspiring each other in the areas of advocacy, philanthropy, volunteerism, community-building, business development, leadership, entrepreneurship, soul care, economic stewardship, race relations, and politics. READY is challenging women to move beyond the status quo. Hope to see you soon!
For more information or to host a tour contact: READYPublication@gmail.com
Interested in sponsoring one of the events?
Contact: Gail at info.gaildudley@gmail.com
October 17, 2017 ~ Charlotte, North Carolina

Politically SAVVY Civic Engagement ~ October 24, 2017 ~ Columbus, Ohio