Ready to connect with a coach to walk you through the publishing journey?
Desire to have a publishing partner that will position your book for success?
Ready Media's Publishing Strategist Gail Dudley is here to help YOU!
Gail intentionally works with new clients who are Ready to move forward with either publishing their manuscript or Ready to move their book off the shelves and into the hands of people everywhere. If you are Ready to move forward with your manuscript, please complete the short form attached to the link below. Completing the form will give Gail insight to you as a writer and your work. Gail only works with a few clients at a time to give each person top rated publishing service. Once your form is received, a Ready team member will contact you to schedule a fifteen-minute free consultation with Gail.
Click to read more: White Paper by Gail
Please complete this form to get started: Book Ambassador Consulting Form
RECENT CLIENTS: (Click any book for more info or to purchase)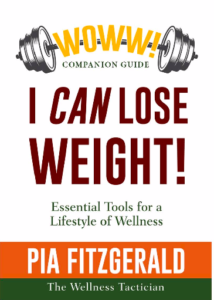 What Our Clients are Saying:
"It is my absolute pleasure to recommend Gail Dudley of Ready Publication for your publishing needs. Gail is honest, dependable, and detail-oriented. Beyond that, she is an impressive businesswoman who wants to see aspiring writers succeed. Her knowledge of writing and expertise in publishing is a huge asset to an author. Gail allowed me to be a part of the publishing process. She welcomed my input and was patient when I became anxious. Gail is knowledgeable and an all-around great person. She will be beneficial to anyone who wants to begin their publishing journey."
"Gail Dudley is a phenomenal publishing coach! She helped me to take my manuscript from good to great. Everything from layout to editing to structure and SO MUCH MORE. She believed in my message and she believed in me which was the push I needed to get my book out to the world and into the hands of the people who need it most! With Gail's coaching I was able to relaunch my book with strength and confidence knowing that I had a quality product with life changing content. We have sold a few hundred of my books just in the last year and because of her advice and counsel I was able to have a super successful book signing at a local Barnes and Noble and have seen my book on the shelves in a number of Barnes and Noble Bookstores in the central Ohio area. Gail brings years of experience and a long list of qualifications and expertise to the table not to mention her charisma and excitement. If you are READY to be stretched, challenged, even corrected at times, celebrated and pushed then GAIL DUDLEY is the publishing coach for you. Make the investment, you will be glad you did!"
"Gail Dudley is more than an advocate for your literary work. She is a guide that aides you in unpacking your vision toward fulfillment. Her coaching style will encourage and challenge you to see more than book sales. You will discover new avenues to influence others through the pen and beyond. With her guidance, I am not only a published author, but I am realizing a new speaking platform beyond the pulpit. Gail Dudley is a visionary for visionaries."