…has been established to encourage service, philanthropy, and telling the world about organizations that are making a difference globally. We will share three non-profits each quarter in Ready magazine, encouraging you to "serve" a nonprofit each month, "give" to a nonprofit of your choice, and to "share" your experience of service and philanthropy with another. Together we can make a great impact around the world.
Join READY ambassadors this quarter around the world as we serve, give, and share.
Beginning April 3, 2018 ending April 12, 2018 the READY team is partnering with our April Serve feature Beautiful Rose by assembling Ready Prom Bags. During the READY Empowerment workshop, Dr. Kim Carter shared a great idea that we have adopted. We will prepare prom bags for 30 young ladies to include the following items: deodorant, hair brush and comb, bobby pins, hair bands, makeup blender, makeup remover cleaning wipes, tissues, and flip-flops/rubber flats.
We would love for you to join us in making these bags possible. The cost per bag is $15.00. Please consider donating a bag as a way of blessing a high school girl. A card with your name will be included in the bag. This campaign will run through Thursday, April 12, 2018.
If you would like READY prom bags to partner with a school in your local area please email us at READYPublication@gmail.com to inquire.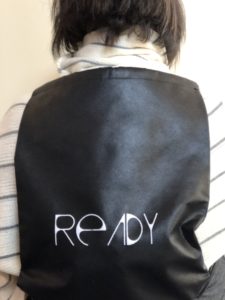 Click the image to donate!