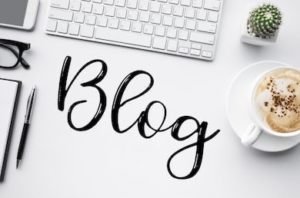 READY Blog Take 2
February 1, 2020
READY has relaunched our blog. The blog will consist of national and global issues and we are seeking contributors for our READY blog who can contribute thought provoking commentary.
READY is edgy… different… content-rich… positioned to create and to encourage passionate conversation about a host of topics around real life issues. Ready is challenging and courageous enough to expose hidden thoughts and to entertain closed-door conversations.
READY is here to help influence women and girls to move beyond the status quo and to transcend glass ceilings. READY is a platform for diverse female voices "sitting at the table" wrestling together through common life situations. Ultimately our hope is mobilization on a grand scale by informing and inspiring women in areas of advocacy, philanthropy, volunteerism, community building, mentorship, business development, social good, economic stewardship, race relations, and politics.
We want to grow together and join a world-changing movement already underway.
READY is seeking 350 – 500 words per blog post.
Queries: To pitch for the READY blog please a summary describing the blog post idea, and date it could be finished in final edit form.
Submissions: We prefer submissions as Word attachments. Your name, high-resolution (300 dpi) photo along with a three to four sentence bio should be included with your submission. READY does not pay for blog posts, but we do include your social media links, website, bio and photo. Please remember to send in final edit form and please double-check spelling and grammar before submitting. READY Editor-in- Chief deserves the right to make changes and/or reject any blog post. Although the READY team asks for all blog posts to be in final edit form all articles will be edited for length, grammar, and content. READY asks that once your blog has been posted you share on all you social media and interact with all comments placed to your particular blog post.
Submit to: READY Publication
Dominiq Dudley, President and CEO